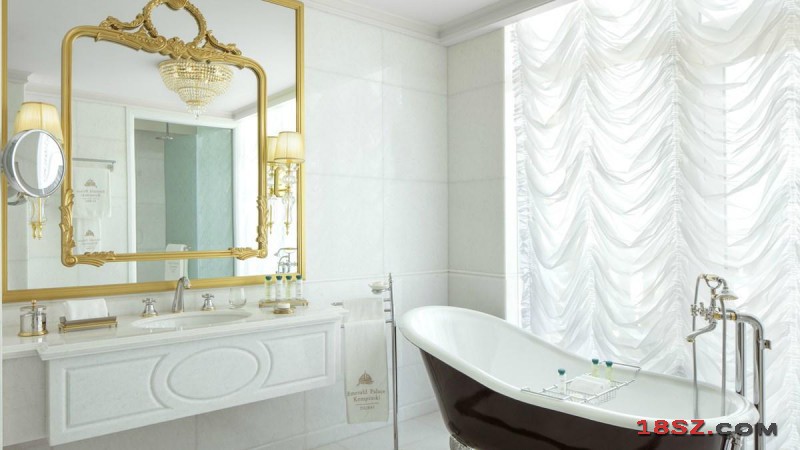 Recently, ceramic world review, a foreign media, released the list of the big players in the sanitary ware sector. The list is comprehensively evaluated by the turnover, scale, production capacity and other indicators of the major sanitary ware enterprises as of the end of 2019. In this list, ROCA, Kohler, geberi, Toto and other foreign brands occupy the vast majority of the position, China's bathroom brand strong on the list, the highest ranking, ranking sixth in the total list.
As a big country in the global bathroom trade, the export volume of bathroom products in China has also increased year by year in recent years. By the end of 2019, it has accounted for more than 60% of the world's export volume. While grasping the domestic market, national bathroom brands are also accelerating the global market layout, competing with foreign bathroom brands on the world stage.

As early as the beginning of entering the international market, in the face of fierce market competition, if the national bathroom brand takes the route of homogenization of low-quality competition, the road can only be narrower and narrower. Therefore, the national sanitary ware not only needs to grasp the upgrading of product quality and production process, quickly reach the international first-line brand level, but also needs to pass the United States (c) UPC, Canada CSA, Australia Sai, EU CE and many other international product standards certification.
On the other hand, actively implement the construction of independent brand, and constantly improve the added value and brand recognition of products. In recent years, it has actively participated in the Canton Fair, China Arab Emirates (China & UAE) exhibition and other large-scale international exhibitions to develop new customers and new channels; at the same time, it has realized diversified brand promotion through Facebook, twitter and other foreign network platforms to enhance brand awareness and reputation.
At the moment of normalization of epidemic situation, China's economy is forming a new development pattern with domestic big cycle as the main body and domestic and international double cycle promoting each other. We should actively promote the two-way development of international and domestic markets, take innovation as the driving force, accelerate the mastery of core technology, and continuously develop high-tech and high-quality bathroom products to meet the needs of different consumers according to the characteristics of domestic and foreign markets, so as to realize a virtuous circle of complementary and mutual support.